Known in the industry as a CAT and Genny, we use the Cable Avoidance Tool and Signal Generator in conjunction with the Pipe Insert to trace the route of underground pipes and ducts.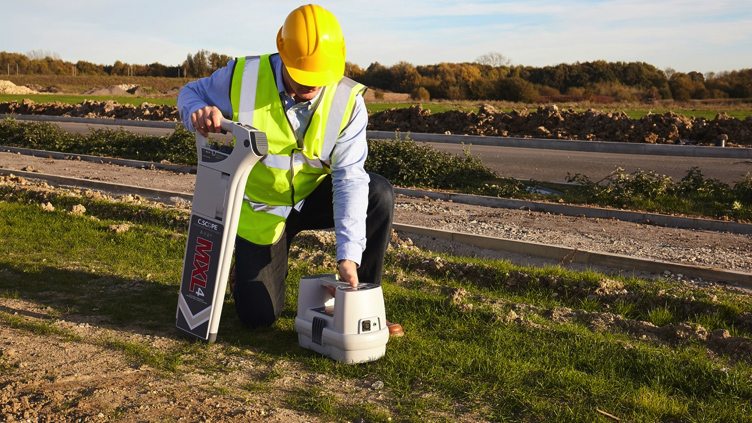 How does the CAT & Genny work?
The CAT and Genny, or Signal Generator, can detect signals from metal services that naturally radiate from them. The CAT and Genny has three modes to help it detect underground services:
Power (P)
In this mode, the CAT cannot detect signals from loaded cables otherwise known as "power" signals". We can use Power mode to avoid, detect and locate underground electricity cables.  Using this mode, we can ensure it is a pipe we are tracking, not a cable!
Radio (R)
The Radio allows the CAT to detect VLF radio signals that metal cables and pipes re-radiated. As a result, we can locate and detect metal pipes and cables used for telephone lines, gas and water.
Genny (Signal Generator) (G)
The Genny mode allows the Cat to detect radiated tone from the Genny to a conductor that is buried. We can therefore use this mode to locate and detect water valves or plug sockets that have a direct connection to its source.
Once we can track the route of the pipe or duct, then The Leak Team uses the latest methods and equipment to start the process of leak detection. Finally, now we have traced the pipes we know we are searching in the right location!
Click here to find out more about our leak detection techniques once the route of the pipe has been traced. We may even be able to offer our services on a No Find: No Fee basis.  http://www.theleakteam.com/cold-water-leak/