Water Leak Detection
Water Leak Detection is a highly specialised service, meaning we travel all over the UK to find hidden leaks. Having the right equipment and expertise to detect the source of the water leak saves time and money, avoiding costly unnecessary repairs by accurately pinpointing the correct location.
With our leak detection technology and expertise, we can find water leaks in domestic and commercial properties, including those under expensive wooden or tiled flooring, reducing the cost of finding and fixing water leak repairs. Professional leak detection can also reduce the time taken to find the cause of the leak, saving you money on wasted investigations in the long run and allowing you to get your property put back as it should be as soon as possible.
We are leak detection specialists, and are proud to have 10+ years experience in providing first class customer service and water leak detection services. Our commitment to providing outstanding customer satisfaction is central to our business and our 'No Find – No Fee'* guarantee ensures that customers only pay for services that are successful and delivered to the highest standards.
We are Water Leak Detection Specialists
We are specialists in water leak detection both in your home and at commercial properties. Our team of experienced professionals use the latest technology and tools to find hidden water leaks quickly and cost effectively with the minimum disruption. We use thermal imaging, tracer gas and endoscope cameras to detect hidden leaks in central heating systems, whilst our state-of-the-art electronic equipment helps us to pinpoint the exact location of the water leaks on pipes to taps, showers and appliances. Ongoing loss of boiler pressure or water leaks on supply pipes can cause damage to your property. Damp patches on walls, ceilings and floors can also indicate you have some sort of water leak.
Minimise the Damage to Your Home or Business
We have advanced non-destructive testing capabilities to identify hidden and potentially costly water damage, caused by ongoing leaks. We aim to save you time, money and stress by ensuring that your water leak is found quickly and efficiently. Our water leak detection services cover all domestic and commercial properties, and we provide a personalised and tailored approach for each of our customers, starting with your first phone call to us. You will get straight through to someone knowledgeable in finding hidden leaks, so you can have an in-depth discussion about your water leak problem with the first person you speak to.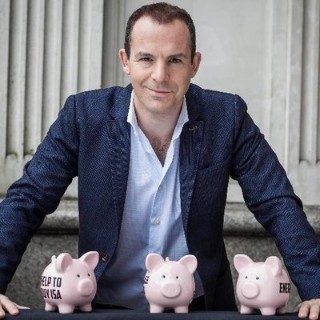 Find us on the Martin Lewis MSE forum!
As well as the main Money Saving Expert website, Martin Lewis has a forum for people to share anything from advice on loans to energy bills and even household and DIY questions. People have even been turning to Martin Lewis' forum for advice on how to detect hidden leaks. There are lots of entries on the MSE forum where home owners are wondering if they have a leak on their central heating system. Having contacted The Leak Team, we then attended their property and found their leak, with minimal damage to their flooring. Furthermore, some of our customers posted and have been singing our praises!
Underfloor Leak Detection
The process of confirming and then locating the presence of an underground water leak beneath a floor, driveway or yard requires a combination of skill, technique and experience. It involves assessing the conditions that can reveal any issues with the central heating system or water pipes that could be causing the leak, and then locating the exact source of the issue. We have the ability to find your leak underneath almost any type of internal floor covering or external surface.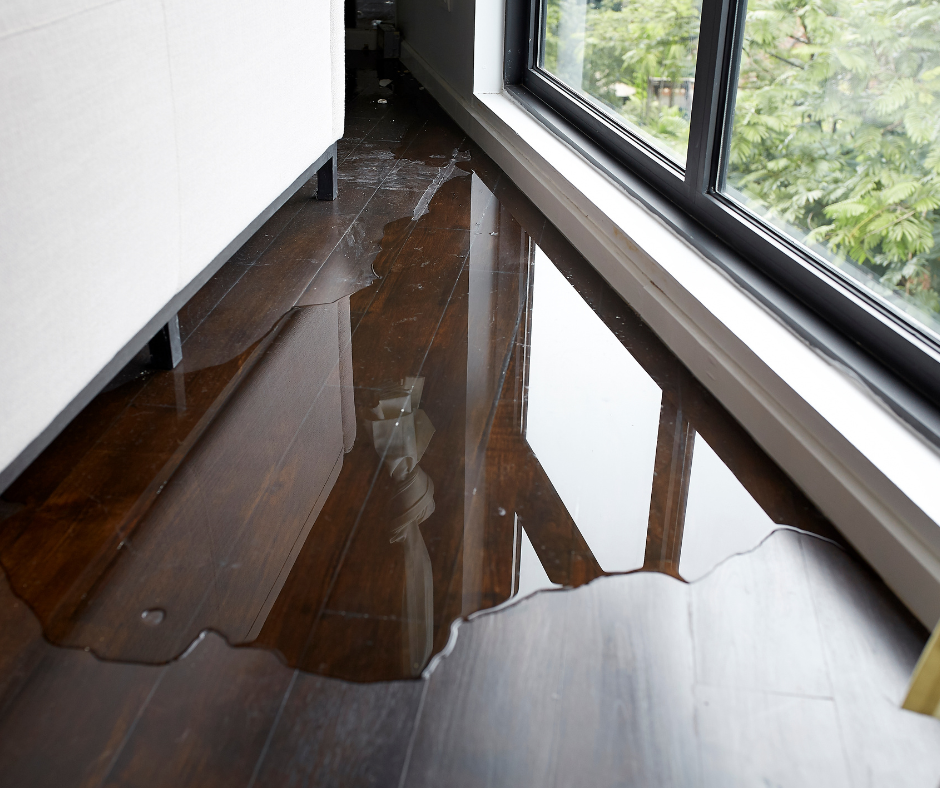 Internal water leaks
Suspended timber floors
Concrete floors
Wooden flooring
Lino flooring
Rugs and Decorative coverings
Carpeted floors
Laminate flooring
Amtico or Luxury Vinyl Tile (LVT) flooring
Ceramic or vinyl tiled floors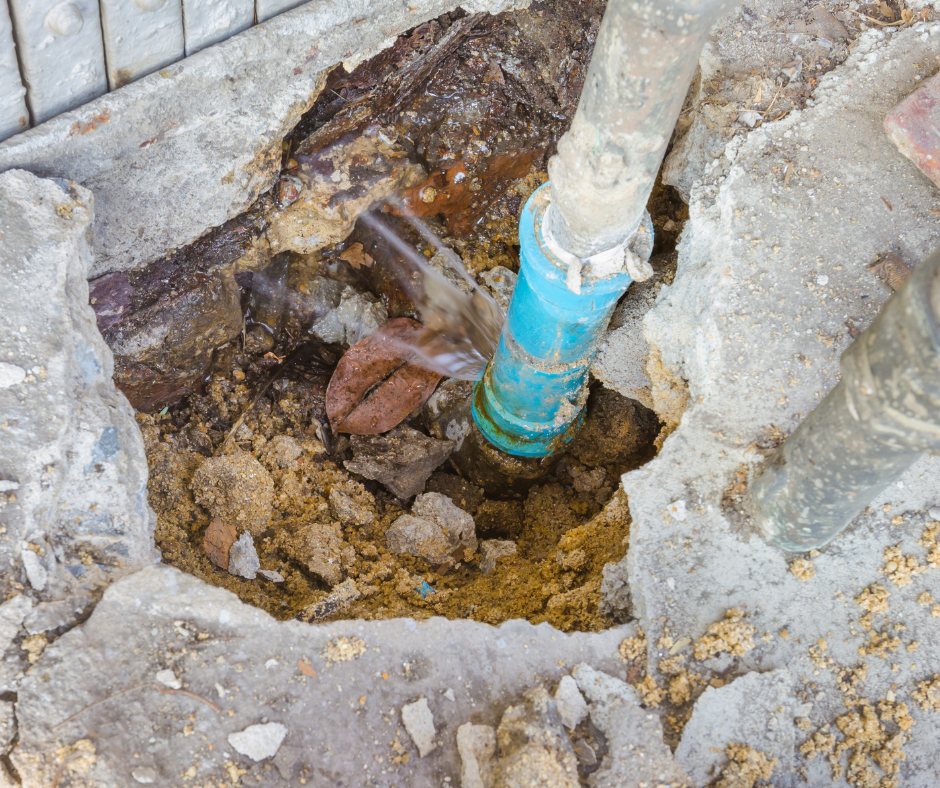 External water leaks:
Tarmac
Gravel
Concrete
Grass or turfed areas
Soil and landscaping
Parking areas
Yard areas
The Leak Team specialise in these types of leak detection and we offer a variety of non-destructive techniques to try and pinpoint the leak's exact location. These can include probes that measure the levels of damp in the nearby area, as well as any other signs of moisture seen with thermal imaging that can alert to an unseen leak. Taking this approach rather than invasive methods such as cutting numerous inspection holes means targeting our investigations in the right area rather than a scattergun approach which could cause unnecessary damage to non-affected areas.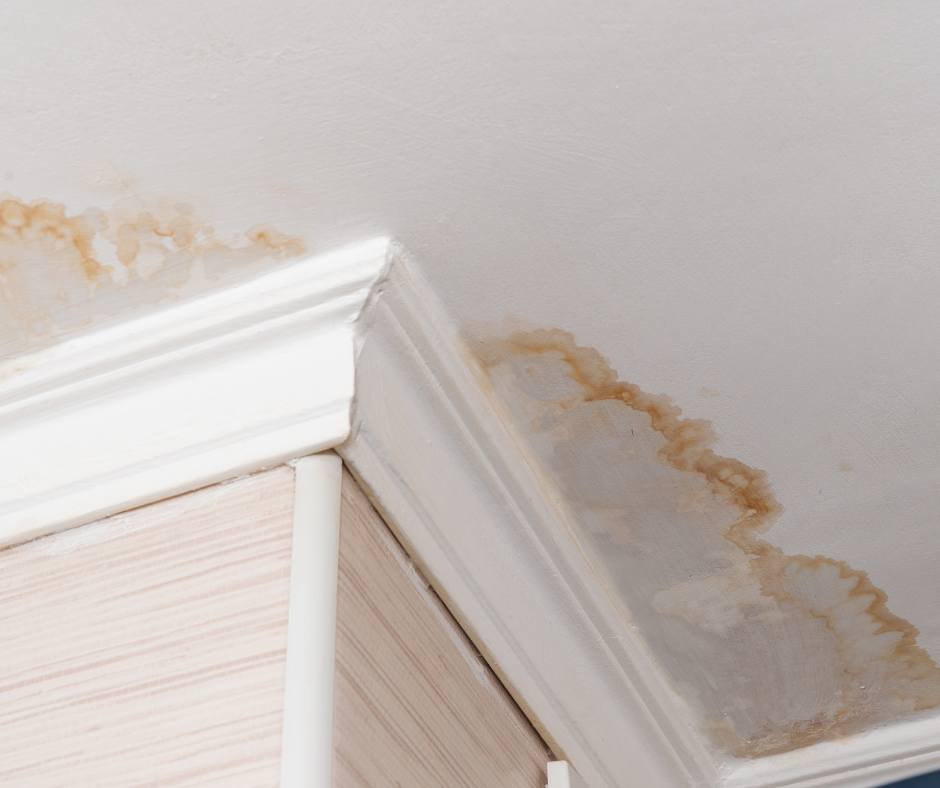 Ceiling & Wall Leak Detection
Detecting leaks above ceilings and behind walls can be tricky to do yourself with DIY tools and knowledge; it is important to get the help of a professional to carry out the task properly as you don't know what might be immediately above the ceiling or behind the wall, and if you may cause more damage. We have years of experience in water leak detection and can find leaks above ceilings in kitchens, bathrooms, flats and apartments, giving you the information you need to arrange the necessary repairs.
Our team is proud of our quick and cost-effective techniques which together with our outstanding customer service mean you can let us help you save time, money and effort in investigating the source of the issue. So, if you have a mysterious leaky ceiling, contact the Leak Team now for free advice and to discuss our services.
Central Heating Leak Detection
If you frequently have to top up your combi boiler or heating system with water in order to maintain the right pressure, this is an indication that there is a leak in your central heating system or boiler and you are losing water somewhere. Accurate and timely central heating leak detection is important to avoid potential harm to your home or property, the boiler, and the entire heating system.
Not only is constantly topping up the boiler an irritating issue; but also an ongoing hidden leak may be causing harm to your home, heating system, and boiler. It is therefore essential to properly identify and fix the leak to prevent any further damage.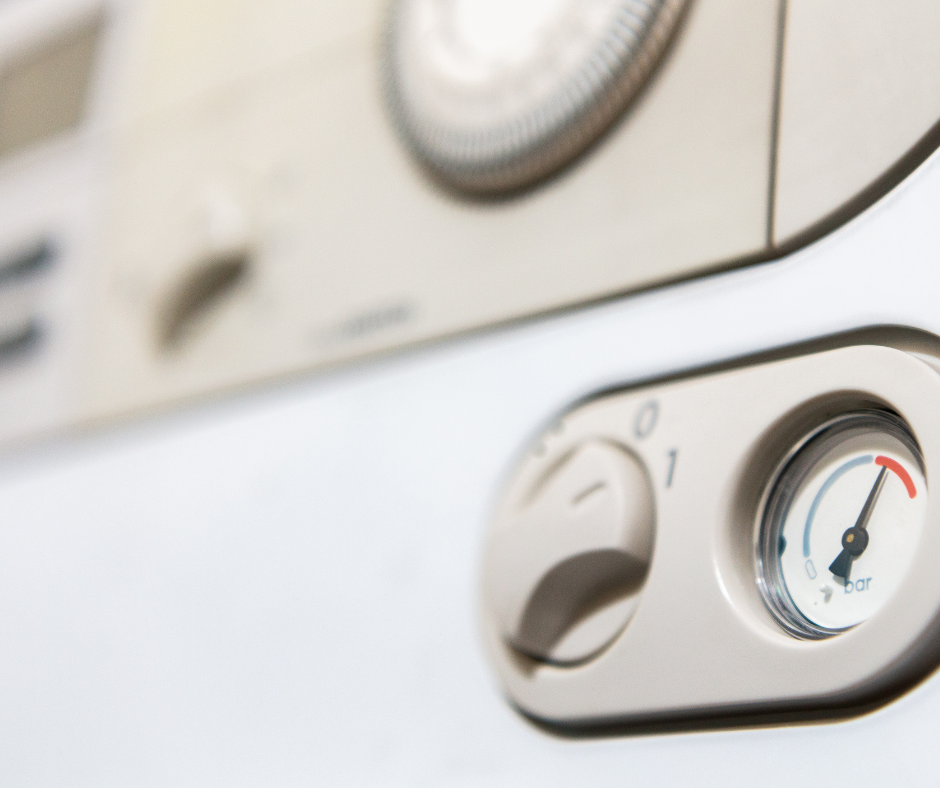 Detecting and fixing central heating system leaks can be problematic without the right equipment. Common signs of a heating leak are a daily loss of boiler pressure or if the header tank in the loft is constantly filling up. Central heating leaks can be on the pipes to the radiators, the underfloor heating system or sometimes on the boiler itself. Call us now on 0330 102 5572 so that we can discuss your issues and find out if you need our specialist leak detection services or if it might be your boiler at fault and a local heating engineer would be more suitable first call. We have extensive experience and knowledge and the latest tools for diagnosing and finding heating system leaks in a safe, efficient and cost-effective manner. Contact us now and let us help you with your boiler problems!
Drain Leak Detection
Often overlooked, a drain leak can be one of the most unpleasant problems you can face. Unpleasant smells and foul odours in your sinks and drains may indicate a blocked drain or a drain leak. Drain blockages can be unblocked by drain specialists, but if this is caused by more serious damage, a drain camera inspection is the best way to identify and locate the problem.
Included in our drain camera inspection service is a photographic report for your drain repair contractor or insurance company and also to help with maintenance and ensuring you avoid future problems. Following the inspection, a professional drain repair company should be called in to perform any necessary repairs.
Water Pipe Detection
While sometimes there are plans and drawings of where water pipes have been laid or buried, often these have been mislaid or were never made. The search for a water supply pipe leak can be a daunting task, especially when you can't find the pipe! However, modern technology means we can now locate an underground water pipe run so that we can then go on to accurately trace the source of a leak.
Pipe tracing involves using a trace dart that we insert into the pipe along with a CAT genny that detects the pipe or dart. Once we know the route of the pipe, we can use either acoustic technology or tracer gas to pinpoint the leak. This allows our engineers to quickly rule out entire sections or runs of pipe in order to narrow down the search and find the issue. If you're worried about a water leak and can't find the pipe, pipe tracing may be the solution you need.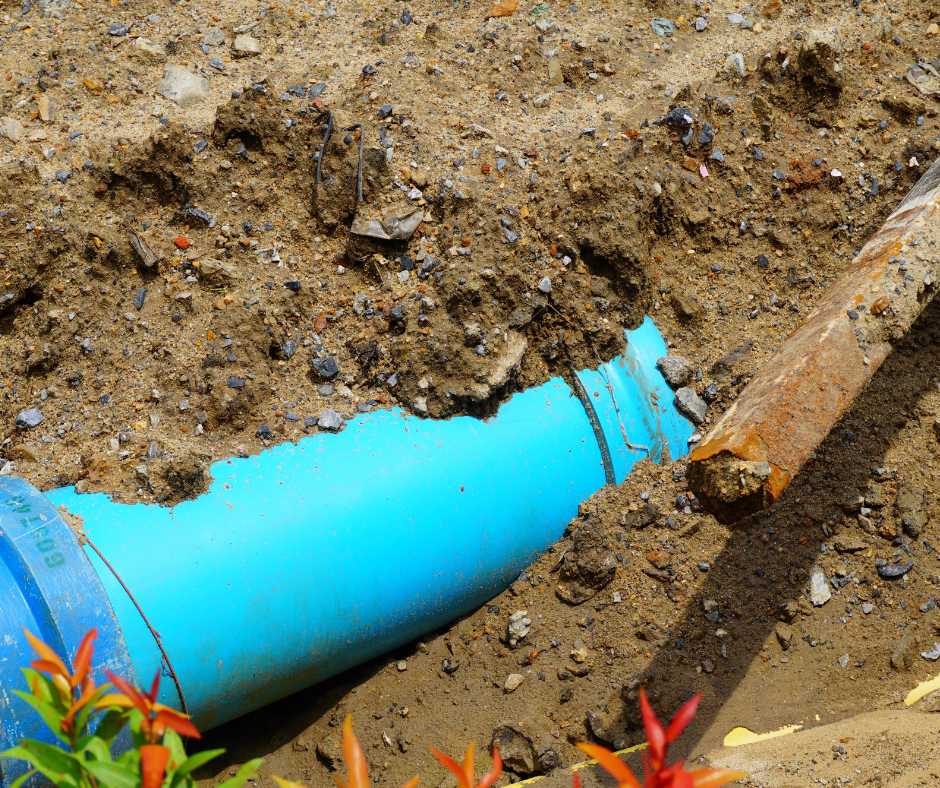 The Benefits of Using Our UK Leak Detection Services
Professional leak detection services are a must for any property, big or small, where there is a hidden leak. Not only do they save time, money, and worry; they can also help to minimise disruption to your home or business. The Leak Team uses the latest leak detection technology and methods. Our services help locate boiler problems and central heating water leaks to help you to repair any issues in the most efficient manner possible.
We understand that the cost of plumbing repairs and the disruption to your normal routine can be worrying. That's why, when you choose our services, you can be assured that we will do everything we can to keep costs and disruption to a minimum. We have a thorough conversation by phone or email before we even step foot through your door, to make sure we are the right option for you at this time and the best use of your money.
Help to Stop Large Water Bills
Our uk leak detection services help to stop large water bills caused by wasted leaking water and help to minimise property damage by locating the source of the problem.
We can help to locate the source of the water leak, and the cause of it. Therefore, you can rest easy knowing that our photographic reports and recommendations can be invaluable to help with the smooth running of the subsequent repair works or your insurance claim. We are also happy to work with your existing plumber, and to speak with your insurers regarding your claim.
Domestic Water Leak Detection
Fortunately, there are a few steps homeowners can take in order to prevent any possible water leakage in their residential property, as well as to quickly identify a leak so it can be quickly and efficiently repaired. The most effective way to prevent water leaks is to undertake regular maintenance checks, such as the inspection and servicing of any taps, pipes, and outgoing valves.
Boilers should be serviced regularly and ask your engineer to make sure there is sufficient rust inhibitor in the system to avoid the deterioration of the inside of your pipes and radiators. Additionally, to be able to detect a water leak in its early stages, residents should take regular water meter readings or check readings on the bill and periodically check for damp or discoloured areas on walls or floors and noises of running or dripping water within the house. This can help detect the presence of any loss due to a water leak from a hidden pipe or valve. If you are not sure if what you have found is significant, then give us a call.
Commercial Leak Detection
Commercial water leaks can be a serious problem for businesses of all sizes and should be dealt with quickly and efficiently. It's not only essential to track down the source of the leak, but also to take steps to ensure that similar issues don't re-occur in the future. Even the smallest of water leaks can lead to expensive repair bills and disruption to your business activity. Water marks and damp on external walls and on carpets and ceilings don't create a good visual impression to clients and employees.
If you suspect a commercial water leak, it's important to take steps to identify and repair it as quickly as possible. Investing in a professional water leak detection service can be a time saving cost-effective way to identify the source of the leak and to resolve it promptly. A good water leak detection service can identify the root of a problem and allow your business to take steps to ensure that it is fixed, preventing further disruption or unnecessary expense.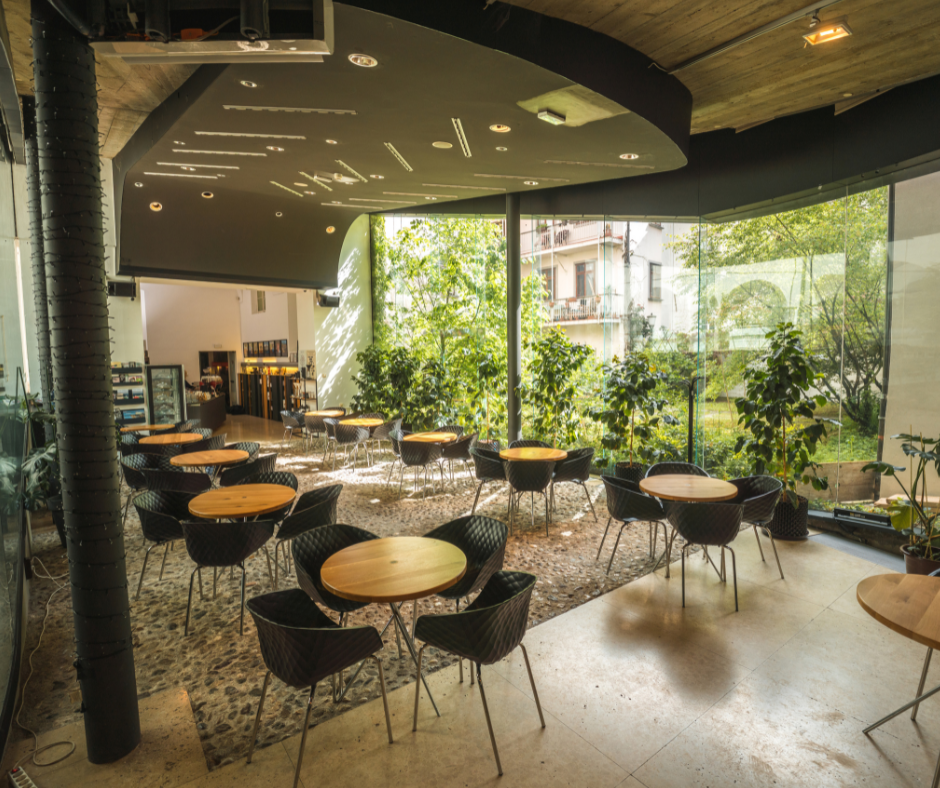 Leak Detection Equipment
The Leak Team use the latest methods and equipment to offer a full Trace and Access service. This means that we both locate the source of the leak, and where appropriate, expose the pipework to allow a repair to be undertaken.
We do not necessarily carry out the repair ourselves, but can discuss the next course of action with your plumber.

Please view a number of our client testimonials.
You can also see our 5 STAR reviews on Google "Absolutely amazing service! The only professional to have really listened to our needs and resolved our very complicated heating system when no one else could! Highly recommend The Leak Team."
February 2022
We had tried checking all the easy access places with no luck. The Leak Team found our leak in the last place we would have looked. Saved so much time, effort, disruption and worry. October '17
The Leak Team arrived on time, soon had the problems identified and the report was completed within 24hrs. Using the heat and sound gizmos proved really informative. Recommended. October 2018
Very professional fast service, kept informed at every stage, attended on time, very comprehensive results quickly emailed to forward to insurance company. All in all a very good, friendly and professional service which I would recommend to anyone. August 16