Drain Repair
Drain Leak Detection
Do you suspect you have a leak or damage to a drain at your property?
To inspect a drain with our CCTV drain survey video camera is simple, quick and straight forward. Our surveyor can show you the colour images in real time explaining what is being seen and then if required provide you with electronic video clips or still photos. This is especially useful if you need to provide evidence to neighbours or your insurance company.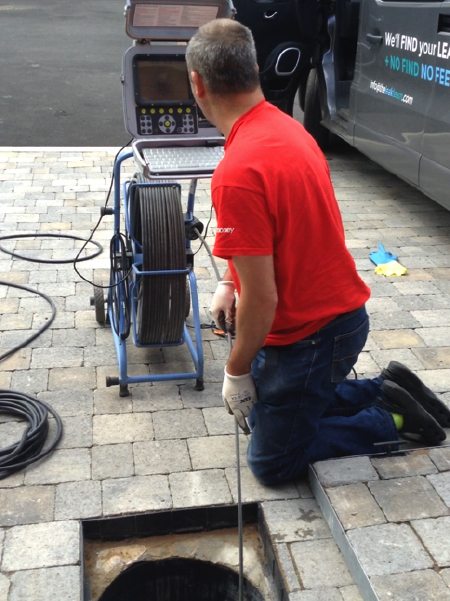 Once we can see the problem, then it can be fixed, usually without digging up the drain or damaging you property.
We offer a state of the art Drain Repair service – see how it works here
Our drain lining system places a new pipe or section of pipe within an existing damaged pipe without the need for excavation and is suitable for repairs to sewers as well as rainwater down pipes etc. This allows us to repair leaking and open joints, drain cracks caused by roots or earth movement and all other associated pipe failure.
This pipe repair system is suitable for domestic, industrial and commercial premises and is accepted by Local Authorities, Loss Adjusters, Surveyors, Architects etc.
As you can see in the video, there is no need for costly excavations and disruption to your property, which means huge savings to you when compared to conventional drain repair solutions.
The Leak Team use the latest methods and equipment to offer a full Drain inspection and Repair service.
Our methods include:
Thermal Imaging Camera 
Sound Detection
Endoscope Camera
Drain Inspection camera
Drain Repair Kit.