Header Loft Tank Filling
Central heating leak detection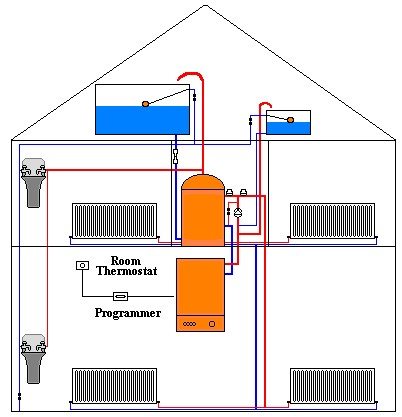 If you have a traditional vented central heating system, rather than a pressurised system or combi boiler, you will have a header tank in the loft. This is the smaller of the two tanks and it supplies the radiators and central heating pipes in your house. If there is a constant flow of water into this tank it means you have a leak on your central heating system – but where is that water going?
The Leak Team can pinpoint that leak on your heating system avoiding extensive and costly damage to other parts of your home.
As well as causing damage at the point of the leak, this can also lead to long term damage to your heating system as it's rust inhibitor will be diluted each time you top up the pressure. Rust particles in the system can damage the boiler and rusted radiators and pipes will eventually need replacing.
Locating the point of the leak will mean no more topping up and will keep your rust inhibitor in the system.
Call us for a chat on 0330 102 5572 to talk through your options. We will give you all the free advice we can.
We use Thermal imaging initially to locate the route of your hidden central heating pipes. We can then use our other equipment such as our Ground Source microphone, Gas Trace detector and Moisture meter, along with the Thermal imaging camera to locate the exact source of the leak.
Did you know most household insurance policies offer cover for leak detection under "Trace and Access"? Please check your policy for details. We have many year experiences of working with insurance companies and can provide full photographic reports for insurers or loss adjusters if required.
The Leak Team use the latest methods and equipment to offer a full Trace and Access service. This means that we both locate the source of the leak, and where appropriate, expose the pipework to allow a repair to be undertaken.
We do not necessarily carry out the repair ourselves, but can discuss the next course of action with your plumber.
Our methods include:
Thermal Imaging Camera
Sound Detection
Gas Detection
Pressure Testing
Endoscope Camera
Moisture Meters
Pipe Detector