Hot Water Leak
Common Causes of Hot Water Leaks
Where is my hot water leak?
Hot water leaks can be caused by a number of different problems, both in Combi Boiler Systems and Hot Water Tank Systems. If you are noticing that your hot water system is leaking, it is important to find out the root cause. In Combi Boiler Systems, hot water pipes can corrode over time, leading to a leak.
Leaks in a Hot Water Tank System can arise due to faulty valves and taps; they can also stem from failing pressure relief valves or an overflowing expansion vessel. Identifying the source of the leak should be your first priority, and depending on the type of system you have, a professional should be able to advise the best course of action.
Hot Water Pipes
Hot water pipes are essential for delivering hot water to appliances and taps in our homes. Unfortunately, many of us don't think about checking our hot water pipes until we notice the tell-tale signs of a leaking heating system . Common causes of leaking hot water pipes include corrosion of the material, general wear and tear, poorly installed or connected fittings, freezing, and even poor welding. If you think you have a hidden hot water pipe leak, the best course of action is to contact The Leak Team for assistance, as the consequences of an unaddressed leak can be costly.
Combi Boiler System
A Combi Boiler supplies heating systems and is popular in the United Kingdom, hot water leaks from this type of boiler can occur if regular maintenance is not undertaken. Causes of a central heating leak could include corrosion of the boiler, the central heating pump not operating correctly, problems with the circulation system, or the narrowing of the pipe due to limescale build-up.
To avoid the possibility of a lengthy, costly repair, it is wise to to undertake regular maintenance of your Combi Boiler and make sure everything is functioning correctly.
Hot Water Tank System
Hot water tank systems are a very popular choice across the UK, as they rely on a boiler to heat the water and a storage system to keep it hot. There are a wide variety of hot water tanks available, all of which can experience the same common problems and faults, such as a leak. Leaks are particularly common in mains pressure unvented systems. The source of the leak can be the drain valve, pressure relief valve (PRV) or thermostat/governor. One of the most effective ways to prevent such problems from occurring is to ensure regular servicing and maintenance of the tank. This can help to prevent inconvenient and costly faults from manifesting.
Symptoms of Hot Water Leaks
Unpleasant Smell
One of the most common symptoms to detect a hot water leak is an unpleasant smell. This can be mould or musty odours coming from the pipework or the heating system. The smell can also be compounded with any other water leak you may have, as the water combines with dirt and debris. If you notice a strong smell in your house, it is advised to get it checked out as soon as possible before any further damage can be caused.
Noisy Boiler
If your home has a boiler, it may be making a louder than usual noise. This may be an indication of a hot water leak, which can cause major damage if not identified and resolved quickly. You should inspect your boiler to see if there are any loose, worn or missing fittings or damaged valves, as that could be the source of your noisy boiler.
Alternatively, it could be caused by limescale deposits due to corroded internal parts or an issue with the pressure. If your boiler is beginning to sound odd, you should contact a Gas Safe Registered engineer to assess and repair the problem for you. That way you can be sure of a safe and effective outcome.
Low Water Pressure
Low water pressure is one of the common symptoms of a hot water leak. If it feels like there is not enough water coming out of the taps, you may be dealing with a leak somewhere in the plumbing. Check your pipes, exposed joints, water heater, and every area in between for potential sources of leakage.
It's also a good idea to check the water pressure regularly, as this can be a sign of a slow moving leak that may not be immediately visible. Whenever you notice a drop in water pressure, it's best to contact a professional plumbing company to help pinpoint the source of the leak.
High Water Bill
One of the telltale signs that you may have a water leak in your home is an unusually high water bill. This could be the result of a small leak, but it could also be a sign that you have a bigger problem. A leak in your hot water system can be harder to detect, as most of the water associated with that leak goes directly to the drain. If you experience a sudden surge in your water bills, it could be a sign that you have a hot water leak in your home. Remember to keep an eye on your bills and if you see any unusual costs, be sure to get your system checked for any signs of a leak.
Long Term Effects of Hot Water Leaks
Damage to Your Property
Have you noticed any damp patches on walls or ceilings, or visible mould? This could be an indication that there's been a hot water leak in your home that has had long-term effects. You should also periodically check for any new bumps or lumps in your flooring, as this could be a sign of water seeping into the wood. Finally, test out any floors you walk on in bare feet – even if you think it's slightly warm, this could also be an indication of a leak. If you have any fears that your home has suffered from a hot water leak, it's imperative to act quickly and find out the underlying cause.
Rising Cost of Energy Bills
When we think of hot water leaks, a lot of us think of the increase in our energy bills. Hot water leaks can cause an increase in our energy bills in the short term: as the hot water escapes from the pipe, the boiler is heating up more water than is needed and you are paying for it. In the long term though, the cost of energy bills can be more pronounced. As the hot water escapes, you may find that the boiler starts to struggle and require more attention- more maintenance and servicing- in order to function properly. If this is neglected and is left unchecked for a long period of time, energy bills will skyrocket and can become unbearably expensive.
Inefficient Central Heating System
The consequences of having an inefficient central heating system can be long-term and costly. Hot water leaks can lead to damage not only to the ceiling, walls and floors in a home, but can also cause a significant rise in energy bills. Inefficient central heating systems are not only expensive to repair, but can also be incredibly costly to keep running. As such, it's important to regularly have your system checked and maintained to ensure that it is working to its peak efficiency. If you have an inefficient system, upgrading to a new, energy-efficient system could save you money in the long term. Not to mention, being more energy efficient can help you do your bit to save the environment.
Solutions To Fix Hot Water Leaks
Regularly Inspect/Service Your Central Heating System
It is highly recommended that your central heating system should be regularly inspected. Having your boiler serviced regularly can detect any potential issues before they become bigger, which can save you expensive repair bills in the long-run. An inspection should include a full review of the components that are responsible for making your plumbing system efficient, such as water heaters, boilers, radiators and valves. If these components are kept in good condition, you can be sure that your heating is operating efficiently and safely. During an inspection, a professional engineer can also provide advice about system improvements or repairs that will save you money and energy in the future. Regular inspections will also help you to identify any issues with water leaks or other plumbing issues before they become costly problems.
Repairing/Replacing Hot Water Pipes
When it comes to repairing or replacing hot water pipes, it can be a complicated process. Fortunately, there are a few steps that you can take to minimize the cost and hassle of such an undertaking. Firstly, try to identify the exact location of the leak and determine whether the pipes in question are accessible from the inside of the property. After the leak has been located, it's important to determine if the pipes are the correct size and the fittings are compatible. If not, they will need to be replaced or reconnected. If the pipes are beyond repair and need to be replaced, it's important to identify the right type of pipe that is suitable for the job. For this kind of job, it's worth seeking the advice and assistance of a professional. They will be able to identify any potential problems associated with the repair or replacement and offer guidance on the best way to carry out the job efficiently and cost-effectively.
Fixing Loose Connections
If you experience a leak coming from your hot water system, there are a few potential causes that you may be able to identify. One such cause is loose connections. In most instances, these loose connections can be quickly and easily remedied with a few simple steps. Firstly, inspect any visible piping and look for any loose fittings or connections.
If you spot any, use the appropriate tools to tighten them securely. If you're not sure how to do this, or are worried about damaging something, call a professional and get advice. They may be able to identify the exact cause of the leak and offer solutions to prevent them from occurring again in the future.
Replacing Hot Water Tank
If you are having problems with a hot water tank leak in your home, replacing your old tank is the best way to fix the issue. Replacing a hot water tank can be a fairly straightforward process, but it is recommended to call a professional to avoid any potential issues or problems. Experienced and certified plumbers can assess your system and determine the best tank for your needs, as well as install the new tank. They will also be able to ensure that the hot water tank is properly configured and secure, and that it is protected against any future leaks. Replacing a hot water tank offers peace of mind that all potential problems will be solved and that your home will once again have a reliable and efficient hot water system.
How We Find Your Hot Water Leak
The Leak Team Hot Water Leak Detection
At The Leak Team, we understand just how important it is to identify and fix hot water leaks quickly and efficiently. As such, we use the latest technology and combine it with over 40 years of experience to bring you the very best in hot water leak detection. Our comprehensive and bespoke approach to water leak detection ensures that we will find, locate, and help you repair your leak quickly and without damaging your property. Utilising acoustic listening technology and thermal imaging, we are able to distinguish between hot and cold water in pipes, and even if the leak is located behind a wall or in a difficult to reach area. With our help, you can be confident that you are receiving the best leak detection service possible.
Andrew Slater
Managing Director, The Leak Team
Our Hot Water Leak Detection Process
The leak team will trace your pipes, where possible, using thermal imaging. In most cases a hot water leak will be found with this method because it shows as a heat plume as the hot water escapes into the surrounding fabric of your property. Sound can also be used to pin point the leak by tracing the constant sounds of leaking water and moisture meters are used to compare areas of your property to find any damp patches. We specialise in the use of trace gas to detect leaks; this is introduced to the water pipes and when it escapes from the hole in the pipe our specialist equipment can detect it.
Traditionally these leaks would be found by destructive means, starting at an area based on an educated guess and progressing along the line of the pipes. This could mean extensive and costly repairs along with major upheaval in your home. Our modern methods accurately locate the source of the leak, causing the minimum destruction and damage.
The Leak Team use the latest methods and equipment to offer a full Trace and Access service. This means that we both locate the source of the leak, and where appropriate, expose the pipework to allow a repair to be undertaken.
Central Heating Leak Detection Process
When it comes to any kind of water leak, particularly a central heating leak, it is crucial to identify and assess the situation as quickly as possible to minimise any damage caused. Luckily, there are a number of reliable techniques that can be employed to detect and locate a central heating leak. Our team of qualified professionals are highly-trained to use acoustic leak detections tools to quickly find the source of a leak. With these tools, we are able to narrow down the location of the leak without having to tear up any walls or flooring. We can also use a pressure test to help gain further insight into the severity of the leak. Our engineers will inspect the surrounding area and utilise the latest technology to pinpoint the exact cause and location of any leakage in your central heating system.
How to Choose a Professional Leak Detection Company
Experience, Professionalism and Reputation
When it comes to non destructive leak detection, experience counts. At The Leak Team, our highly trained leak detection specialists have a wealth of knowledge in the field, combined with professional certifications. Our team is dedicated to finding hidden leaks and providing excellence to every one of our customers. We guarantee that we will be able to trace any leak issue quickly and accurately – with your safety and property in mind. It's our mission to provide you with the best service and experience when it comes to leak detection. So whether you're dealing with a burst water pipe, a plumbing leaks or any other type of leak, We are here to help. Let us help you find the leak and get the problem solved quickly and efficiently by getting in touch with The Leak Team.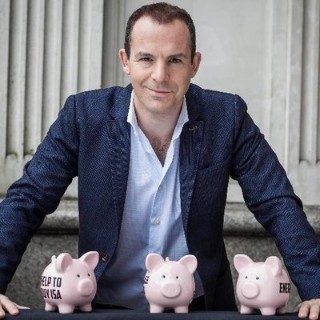 Find us on the Martin Lewis MSE forum!
As well as the main Money Saving Expert website, Martin Lewis has a forum for people to share anything from advice on loans to energy bills and even household and DIY questions. People have even been turning to Martin Lewis' forum for advice on how to detect hidden leaks. There are lots of entries on the MSE forum where home owners are wondering if they have a leak on their central heating system. Having contacted The Leak Team, we then attended their property and found their leak, with minimal damage to their flooring. Furthermore, some of our customers posted and have been singing our praises!