Drain Surveys and inspection cameras
Drain Leak Detection
Do you suspect you have a leak or damage to a drain at your property?
To inspect a drain with our CCTV drain survey video camera is simple, quick and straight forward. Our surveyor can show you the colour images in real time explaining what is being seen and then if required provide you with electronic video clips or still photos. This is especially useful if you need to provide evidence to neighbours or your insurance company.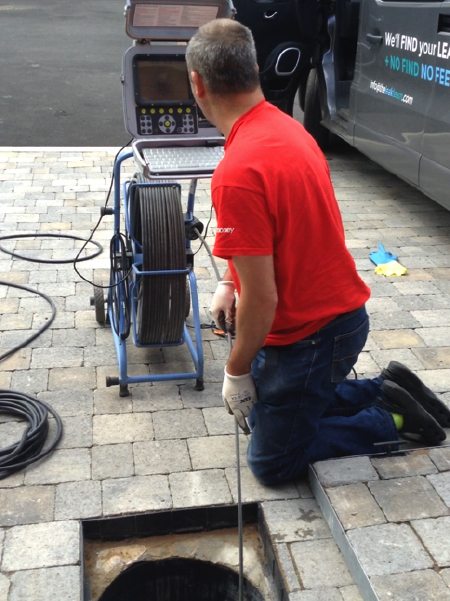 Once we can see the problem, then it can be fixed, usually without digging up the drain or damaging you property.
We offer a state of the art Drain Repair service Click here for details Drain Repair page
As long as there is access to the drain the camera can quickly and easily be sent along the drain to find out what the problem is.
Once the problem has been discovered then a solution can be provided to deal with the problem.
The Leak Team use the latest methods and equipment to offer a full Drain inspection and Repair service.
Our methods include:
Thermal Imaging Camera 
Sound Detection
Endoscope Camera
Drain Inspection camera
Drain Repair Kit.