What to Expect When You Call
From the first call you make to us, customer service is our priority
We will discuss your problem leak with you and are happy to offer free advice over the phone. You may not even need a visit from us.
Having talked through your options, we will arrange a time that is convenient with you to attend your property. This will usually be within a few days, sometimes the next day.
We will send you an email confirmation of our appointment date and time along with a draft invoice so that you know what we expect our charges to be. We will also advise you of anything you need to do to prepare for our visit.
Our engineer will arrive first thing in the morning, usually between 8 and 9.30am. He will be in a Leak Team uniform.
If your leak is on the central heating pipes, our engineer will start by tracking the route of the pipes with a thermal imaging camera. This allows us to concentrate our attention on the right areas.
The engineer will then determine which will be the best approach to take to find your leak. Each job is different and we tailor our approach accordingly.
Please put aside the whole day for our attendance. Until we start the leak detection process it is impossible to say how long it will take, but it is usually between 4 and 8 hours.
If required we will take photographs and video footage during the leak detection to write a report of our visit. This is most often a request where an insurance claim is being made as your insurers will require a report to be submitted.
Once we have found the location of the leak we will expose it if possible and appropriate. Sometimes it is best to leave this step of the process for a later date depending on authority from insurers or other things you may have going on in the property.
We will leave you with our recommended next course of action, whether that be a repair to be made by your plumber or perhaps for your tiler to come and carefully remove 1 floor tile to expose the leak, if a match is available. Our aim is for you to suffer as little disruption as possible.
You can pay our engineer by cheque, bank transfer or bank card while he is with you.
We will then send you our invoice, and report if applicable, by email.
We are happy to speak with you on the phone following our visit if more advice is needed as your claim progresses.
CALL US NOW ON 0330 1025572 / 0800 4640330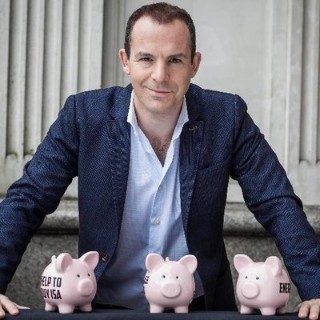 Find us on the Martin Lewis MSE forum!
As well as the main Money Saving Expert website, Martin Lewis has a forum for people to share anything from advice on loans to energy bills and even household and DIY questions. People have even been turning to Martin Lewis' forum for advice on how to detect hidden leaks. There are lots of entries on the MSE forum where home owners are wondering if they have a leak on their central heating system. Having contacted The Leak Team, we then attended their property and found their leak, with minimal damage to their flooring. Furthermore, some of our customers posted and have been singing our praises!