Water Leaks
Water Leak Detection: The Dangers of Water Leaks
Why should you protect your property from a leak
Water leaks are a serious problem that can damage your home and bring significant financial cost. Untreated water leaks not only cause water wastage but can also damage the structure of your house, leading to costly repairs and putting your precious possessions at risk. Leaks and water damage can also cause significant health risks such as the accumulation of mould, which can have devastating effects for those with allergies and asthma. If you detect a leak, you should take immediate action to address it before the damage gets worse.
What is a Water Leak?
A water leak is the unintentional and often inconspicuous and undetectable escape of water from a system of pipes, fixtures, tanks, or other components of a liquid-containing device or structure. Leaks can manifest as either a minor dripping, or a larger serious burst, depending on the location and severity of the break. Physical damage, improper installation, or damage from natural disasters are typical causes of water leaks. All water leaks must be addressed promptly and properly in order to prevent structural damage and prevent the waste of valuable water resources.
Types of water leaks
Internal water leaks are often caused by worn pipes, corrosion, lack of maintenance, incorrect installation, or poor quality materials. This type of water leakage can also occur in fixtures, for example toilet cisterns, taps, showers or radiators. To repair an internal water leak, you may need to replace some of the plumbing components, repair the fittings or, in some cases, seek advice from a professional plumber.
External water leaks occur primarily in pipes which run beneath your property and are usually caused by a number of factors, such as extreme temperatures, wear and tear, soil movement or incorrect installation. These kinds of leaks can be far trickier to repair since they usually require specialist Knowledge and equipment, such as ground penetrating radar, acoustic locating or thermal imaging cameras. Professional plumbers are usually equipped with the tools to diagnose and repair external leaks.
Potential Causes of Water Leaks
Water leaks can be some of the trickiest home repairs to diagnose and fix. There are several possible causes of leaks, such as faulty plumbing fixtures, plumbing clogs and pipe corrosion. Over time, plumbing fixtures can become worn or loose, allowing water to escape. Clogs can build up in pipes due to debris such as leftover food, hair or soap scum which can restrict water flow and cause a water leak. Additionally, older pipes may rust and corrode, weakening their structure and leading to leakage. Whatever the cause of your water leak may be, it is important to have it professionally diagnosed and repaired before it causes further damage.
Symptoms of a Water Leak
It is important to be aware of the common signs of a water leak to avoid any potentially costly damage. One of the most obvious signs of a leak is the appearance of damp patches or a musty smell in areas of a property. This could be indicative of a water issue in walls or under the floor. Additionally, discoloration on walls and ceiling may be caused by water damage. Other potential signs include a rise in water bills due to unaccounted water use, unexplained wet spots in the garden, corrosion/rusting of appliances, and a regular dripping sound. If any of these sightings arise, contact The Leak Team promptly to investigate and locate the source of the leak.
How to Detect a Water Leak
DIY leak detection
If you suspect that a water leak may be present in your home, it is sensible to take steps to assess the situation yourself before calling The Leak team. There are actually a few simple tricks you can try to detect a water leak around your home. First, it is important to inspect all visible pipes for any signs of water leaking from them. Then, you should look out for any damp patches on walls, which could indicate the presence of a hidden leak behind it. Finally, you can check your water meter for any signs of movement. If it is ticking or moving abnormally fast, it may suggest a leak further along the line. Checking these simple indicators of a water leak can save you considerable time, trouble and money.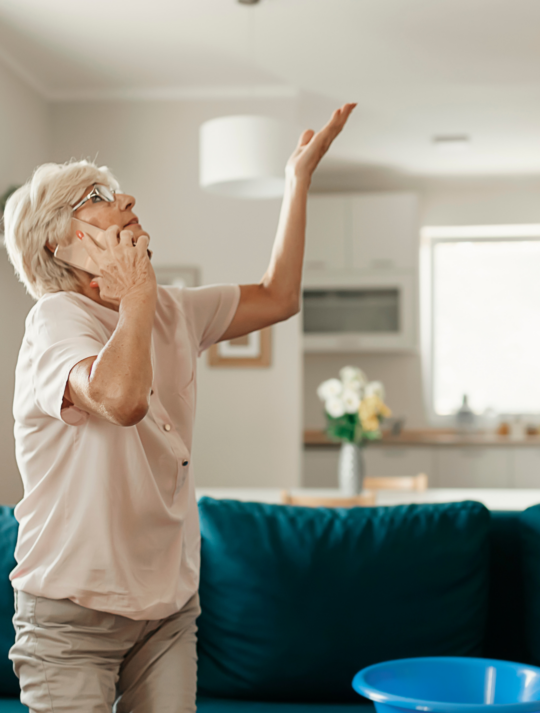 Using a plumber to detect your leak
Using a professional plumber to identify and deal with a visible leak is a solution that many people resort to, but what do you do when the leak is not visible? In these cases, most people will still opt to call a plumber.
Generally speaking, plumbers will use invasive detection methods in an attempt to identify the source of the leak, which often involves damaging or destroying parts of your home. This could include the damaging of expensive flooring or built-in furniture.
At The Leak Team, we provide a different service. Our non-invasive methods mean that you don't have to worry about extensive amounts of damage being caused to your property in order to detect the source of the leak.
We'll work with you to ensure that the source of the problem is accurately located, and that our suggested solutions to restore your water system are satisfactory to you. So why not give us a call and take advantage of our expertise? Our extensive experience and understanding in the field of leaking pipes can benefit you greatly.
Professional water leak detection services
At The Leak Team, we offer professional water leak detection services. Our experienced team have the expertise and resources to quickly identify the source of your problem, ensuring minimal disruption and damage to your property. With our no find no fee guarantee, you can be confident that we will locate the source of your water leek. Our happy customers across the UK are testament to our excellent customer service. Contact us now for a professional water leak detection service you can trust.
Protecting Your Home or Business from Water Leaks
Leak Prevention
Protecting your home or business from hidden water leaks is an essential task for property owners. It's important to carry out regular maintenance checks on any pipes, radiators, showers, baths and other fittings to ensure there aren't any tell-tale signs of leaks. If any water leaks are spotted, it's vital they're addressed as soon as possible. Simple preventative measures to take include investing in water leak detectors to alert you to any potential water damage and leak prevention systems which can help to stop a potential water leak from becoming a major disaster. Regular pipe maintenance can also help to reduce the chance of leaks occurring, along with ensuring water temperatures are set at a safe, acceptable level to prevent piping from overheating and its joints fracturing. Protecting your home and business from leaks is a must – take the necessary steps to ensure no costly damage can be caused.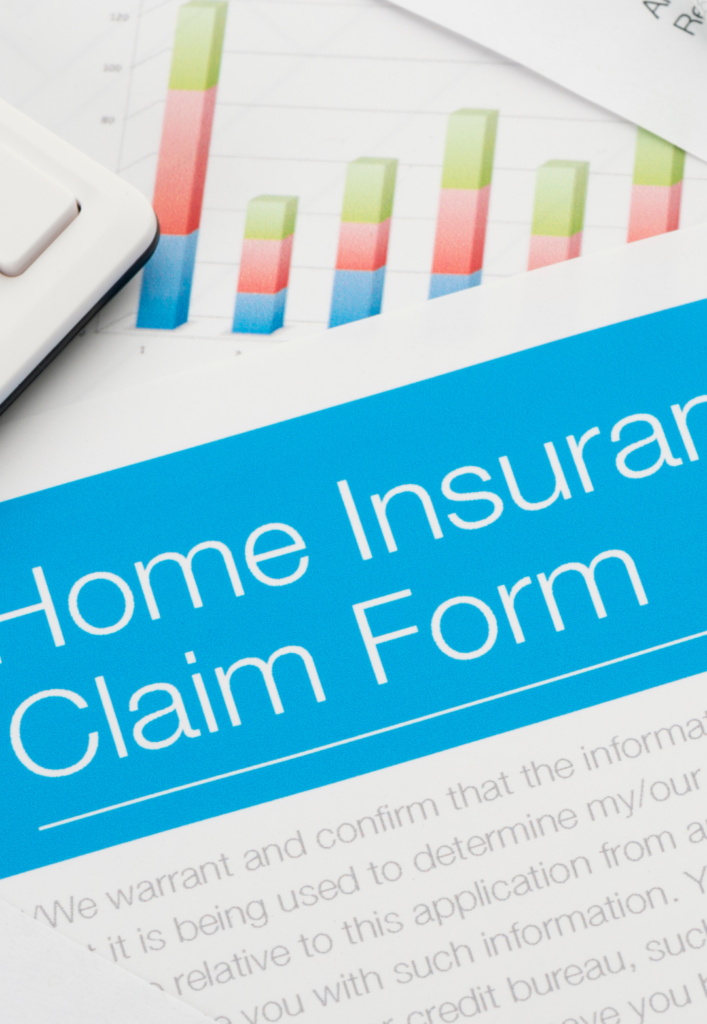 Insurance coverage
Did you know that insurance companies call Leak Detection, Trace and Access? Most policies will cover the cost of finding a leak – the trace part and the cost of repairing the damage caused by exposing the leak – the access part.
You do need to check with your insurance company to confirm what is covered and what is not covered.
As water leak detection specialists, The Leak Team can help you with this and explain what your policy includes or does not include and what level of cover you have. You must always speak to your insurers to confirm what is and is not covered.
Insurance companies don't always interpret their policies in the same way or in the customers favour and the customer can be left feeling confused and frustrated by the insurance policy. We can help point you in the right direction. Our UK leak detection services cover all areas of the UK.
The Leak Team also works with independent claims handlers who can assist you with the claim and claim process to ensure that you are put back in the position you were before the leak was discovered.
Leak Repairs
Leak repairs are an important part of protecting your home or business from water damage. It is essential to ensure that leaks are properly identified and repaired by a qualified and experienced professional. Experienced leak detection can help you minimise damage to your property as well as to the environment. With the right knowledge and experience, leak repairs can help protect your home or business from costly damage in the long term. Depending on the severity of the leak, the repairs may be relatively simple or complicated replacement work. In either case, it is important to select a qualified and experienced professional to fulfil the leak repair requirements. The cost of the repairs can be covered by your home insurance and we can guide you on how to process the claim.
Benefits of Professional Water Leak Detection
Timely response
Timely responses to water leaks are vital for minimising water damage and can save you money in the long-term. Professional water leak detection services offer comprehensive services so you can trust that the situation will be responded to in the most timely and thoughtful manner possible. This means an appropriate response time, so that any problems are addressed without delay and the necessary steps are taken to avoid any further damage from occurring. By ensuring that water leaks are addressed and dealt with quickly, you can be sure that you are decreasing the financial impact of any potential damage.
Expert diagnosis
Identifying a water leak can be tricky for the average homeowner, but not for a professional. An expert is trained in the diagnosis of pipework issues and is able to accurately and quickly detect a water leak. In addition, they are well versed in the practical knowledge of plumbing systems and water systems and can provide sound support to prevent water loss. Professional water leak detection also allows for the accurate and immediate location of the affected area, enabling corrective repairs to be made with minimum disruption. Furthermore, an expert is capable of providing the necessary advice to ensure all pipes are designed with the correct fittings and materials in order to prevent further water leaks. All these benefits of a professional water leak detection service make it an invaluable asset for any home or commercial premises.
Andrew Slater, Managing Director, The Leak Team
Minimising the damage
One of the primary benefits of professional water leak detection is that it can help minimise the damage caused by leaks in your property. Delays in detecting water leaks can mean prolonged exposure of water damaging flooring, walls, or furniture. Professional water leak detection relies on a range of state-of-the-art tools to accurately and quickly locates leaks and determine the source. As soon as hidden leaks are discovered, remedial action can be taken to prevent further damage. Professional detection services put system safeguards in place to help detect faults quickly and reduce the risk of water-related damage. We do not necessarily carry out the repair ourselves, but can discuss the next course of action with your plumber.
Cost savings
Water leaks can have a serious financial impact on home owners or any business. However, professional leak detection can help you avoid these costly repairs. By carrying out regular maintenance and using professional leak detection, you can identify and address the problem before it causes significant damage. This not only helps to keep repair bills to a minimum, but it can also prevent long-term financial implications that may result from serious water damage. Investing in professional water leak detection can help you save money in the long run, keeping your business safe and secure.
How to Choose a Professional Leak Detection Company
Experience, Professionalism and Reputation
When it comes to non destructive leak detection, experience counts. At The Leak Team, our highly trained leak detection specialists have a wealth of knowledge in the field, combined with professional certifications. Our team is dedicated to finding hidden leaks and providing excellence to every one of our customers. We guarantee that we will be able to trace any leak issue quickly and accurately – with your safety and property in mind. It's our mission to provide you with the best service and experience when it comes to leak detection. So whether you're dealing with a burst water pipe, a plumbing leaks or any other type of leak, We are here to help. Let us help you find the leak and get the problem solved quickly and efficiently by getting in touch with The Leak Team.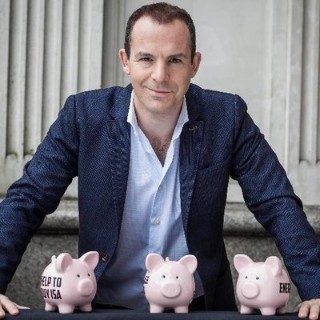 Find us on the Martin Lewis MSE forum!
As well as the main Money Saving Expert website, Martin Lewis has a forum for people to share anything from advice on loans to energy bills and even household and DIY questions. People have even been turning to Martin Lewis' forum for advice on how to detect hidden leaks. There are lots of entries on the MSE forum where home owners are wondering if they have a leak on their central heating system. Having contacted The Leak Team, we then attended their property and found their leak, with minimal damage to their flooring. Furthermore, some of our customers posted and have been singing our praises!